Chiropractor
Ruth Davis D.C., A.T.C.
Dr. Ruth grew up in San Antonio, Texas. She completed her undergraduate studies at Howard Payne University, graduating with honors and earning a B.S. in Athletic Training and Health Sciences. She then attended Parker University, where she graduated with her Doctorate of Chiropractic and M.S. in Functional Nutrition.
Her passion for chiropractic and serving others stems from her experiences as a competitive athlete. Dr. Ruth strives to provide high quality care to everyone that crosses her path. When she is not caring for patients, she likes to spend time with family & friends, hang with her dogs Apollo and Willow, workout, go hiking and loves all things thrill seeking.
Chiropractor
Adalie Schmidt D.C., M.S.
Born in St. Louis, Missouri, and a graduate of Iowa State University, Dr. Adalie discovered chiropractic after a low back injury as a collegiate soccer player. At the tender age of 21, she faced a recommendation for a spinal fusion surgery.
However, opting for a holistic approach, she embarked on a chiropractic journey that entirely negated the need for surgery. Dr. Adalie earned her bachelor's degree in Nutritional Science and furthered her education at North Dakota State University. There, she transitioned from the soccer field to serve as the Director of Operations for the Women's Soccer Team while concurrently pursuing a Master of Science in Nutrition, Health, and Exercise Science.
Seeking a warmer climate (can't stand the snow), she relocated to Dallas, Texas where she enrolled in Parker University of Chiropractic. This pivotal chapter allowed her to nurture her passions for health and caring for others. Her love of soccer, kids, and family seamlessly merged with her chiropractic pursuits, laying the foundation for a fulfilling career in chiropractic. Dr. Adalie is eager to join the Well Adjusted Chiropractic team and extend her outreach in DFW.
Chiropractic Assistant
Tatiana Boyd
Tatiana was born and raised in DFW. Prior to joining us, she worked with special education students, leaving a positive mark on their lives. However, her passion for healthcare, ignited by her own remarkable experience as a chiropractic patient, led her to us.
As a teenager, a motor vehicle collision left Tatiana with debilitating chronic migraines. Thanks to routine chiropractic care, she not only found relief but reclaimed her life without limitations. Now, she's a passionate advocate for holistic healthcare and is committed to helping others on their wellness journeys.
Beyond her professional life, Tatiana, along with her boyfriend, cherish outdoor adventures, from rollerblading to biking and hiking. In her free time, she finds solace in writing poetry and indulging her love for baking. Tatiana brings empathy, firsthand experience, and a warm smile to our practice, ensuring every patient feels supported on their path to wellness.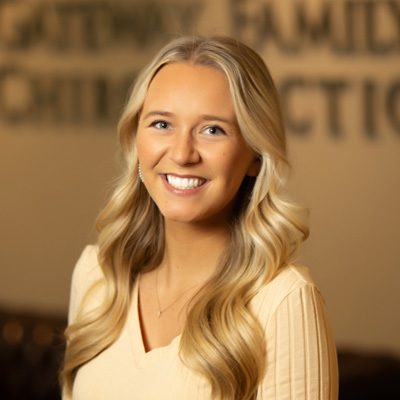 Office Manager
Jordan Hughes
Jordan is originally from Fort Worth, but was raised in Fort Collins, Colorado as a proud Texan. She is thrilled to be back in Cowboy territory as the Office Manager for Well Adjusted Chiropractic. 
Jordan started as a Chiropractic Assistant at our parent company Gateway Family Chiropractic in Colorado when she was in high school. She continued to work there through college while studying Music. She relocated to help Gateway expand into Texas as Well Adjusted. Jordan is the oldest child of Dr. Michael Hughes and Shari Hughes, CEO/DC and COO of Gateway Family Chiropractic, respectively. She is fortunate enough to have grown up with a Chiropractor for a father and is a zealot and advocate for health and well-adjusted spines. In her free time, she loves spending time with friends and family, reading, singing, or boating.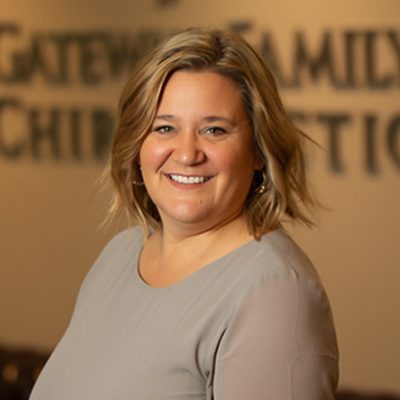 Chief Operating Officer
Shari Hughes C.O.O.
Born and raised in Fort Worth, Shari came to our Colorado practice, Gateway Family Chiropractic with vast business and management experience. Prior to moving to Colorado, Shari managed a large retail store for 10 years.
She also managed the largest staffing agency in Texas for more than 5 years. She was the account manager for an international shipping company for 15 years. Today she is the Chief Operating Officer of Gateway Family Chiropractic and Well Adjusted Chiropractic.
Shari is the wife of Dr. Michael Hughes and the mother of 5 daughters. In her free time she volunteers as the President of the Board for the non-profit Booster Club for Fossil Ridge High School Theater Troupe and enjoys boating with her family. She is thrilled to be expanding back into her home state of Texas.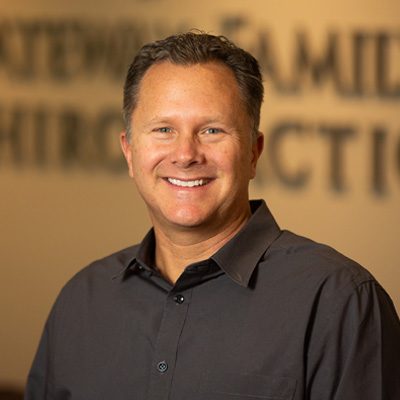 Co-C.E.O. And Chiropractor
Michael Hughes D.C., Co-C.E.O.
Dr. Hughes grew up in Fort Worth, TX. He completed his undergraduate studies at Utah Valley University. Soon after he enrolled at Parker Chiropractic University in Dallas, TX and graduated in 2002. Becoming a doctor of chiropractic fulfilled a life-time desire since the age of 14. Dr. Mike experienced many miracles in his youth from chiropractic which began his passion to become a chiropractor.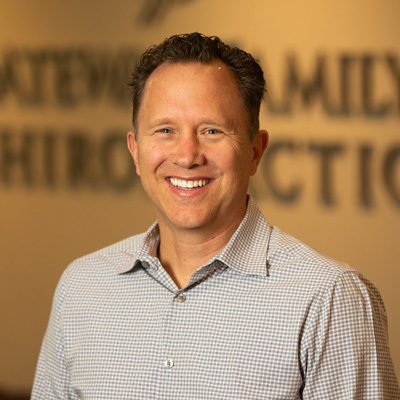 Co-C.E.O. And Chiropractor
David Hughes D.C., Co-C.E.O.
Dr. David Hughes grew up in Texas where he graduated from Parker College of Chiropractic in 2003. Prior to that, he graduated from Utah Valley University on the Dean's High Honors List with an Associate in Science and also received his Bachelors of Science in Anatomy at Parker College of Chiropractic. His passion for Chiropractic started when Dr. Dave was a young boy. He knew by the age of 14 that he wanted to become a Chiropractor.
Dr. Dave is philosophically chiropractic rooted in alternative, whole-body care. Dr. Dave has received extensive training in several techniques including Thompson Technique, Activator Technique, and Flexion-Distraction and Diversified, Sacral Occipital Technique (SOT).
Dr. Dave has been married to his beautiful wife Sherry Hughes since 1997. They have 3 amazing children together Candace, Devin, and Allyssa. The whole family is excited to practice in the community and look forward to many years of serving patients in the area.
Education
Doctorate in Chiropractic from Parker Chiropractic University
Bachelor of Science with a Major in Anatomy from Parker Chiropractic University
Associate of Science from Utah Valley University
Affiliations and Certifications
National Certified in Spinal Decompression
Extremity Adjusting Certification
Board member of the CCA
OFFICE HOURS
---
Monday
8:00am - 12:00pm
2:00pm - 6:00pm
---
Tuesday
8:00am - 12:00pm
2:00pm - 6:00pm
---
Wednesday
8:00am - 12:00pm
2:00pm - 6:00pm
---
Thursday
8:00am - 12:00pm
2:00pm - 6:00pm
---
Friday
Closed
---
Saturday & Sunday
Closed